Webster City 1999

On the road for Webster City, the 00 is loaded and Mom and Dad's good old motor home is ready to roll.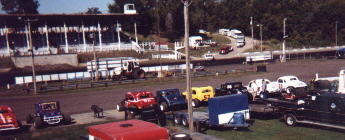 The infield at Webster City. I'm standing on the roof of the motor home. We had beautiful weather for the most part.
There were a wide variety of coupes and sedans as well as quarter midgets and sprints.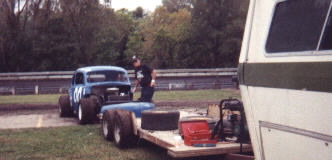 My pit crew is my Dad, Al Franks. He is why I race.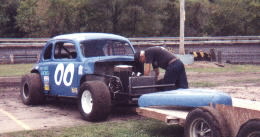 Even though he's my best buddy, I still put him through his paces. Just ask him!!
Dad is really a great help to me.

The Devil Woman smoking the track! We had a nasty oil pan leak which was covering the exhaust with oil. You know what that does.

Lining up for the main event. There were lots of coupes and sedans.

There are several GOTRA cars in this shot.
More line up action.
The V-8 feature, I think.

More from the feature?

Modified Feature?
More Pics Coming!!!