Here is what she looked like when I got her. No engine or trans, of course she needed almost everything.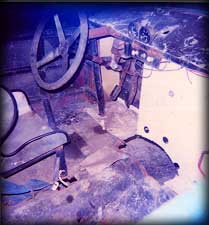 The interior as it looked when I received her.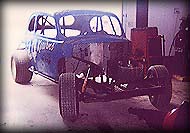 In the Backyard Racing shop at last!!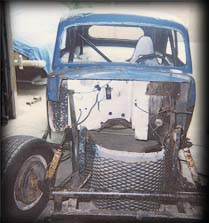 The underhood view as she first appeared.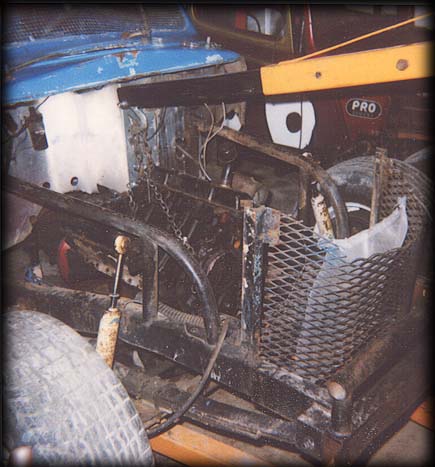 I put a "mock up" engine in to determine the mounting position and create the mounts.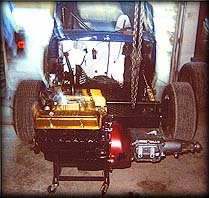 The "real" engine, blowproof bell housing and transmission assembly.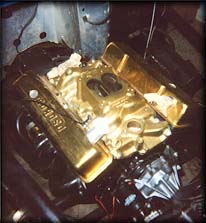 Here is the "real" engine, a 327 chevy with mechanical lifters and a cast iron Z-28 intake. This was taken before the distributor, carb and headers were installed.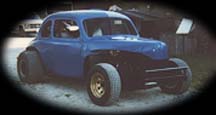 This photo was taken after painting and before lettering. I did the painting myself (it's pretty obvious!) It looks good from a distance though!
At least I had a pro do the lettering and artwork on the "Devil Woman".

Watch the transformation of Tracy's coupe into car#89!

GOTRA- Good Ol' Time Racing is group of racers dedicated to preserving and racing vintage dirt track race cars. To reach GOTRA, e-mail us at race_66@yahoo.com

Click here to see a few pictures of the Model A coupe.

Have you ever been at a swap meet and wondered which shocks you should buy? Or what part number is used for which corner of the car?

Click here for Coupe Setup info!!!.

Click here to see a few pictures from other clubs.

Click here to see our Race schedule.