Anissa's Family Page
My name is Anissa. I like to play with my petz. I have adopted many petz using Petz3. They have a wide assortment of names and appearance. I have alot of dogz. This is an old picture.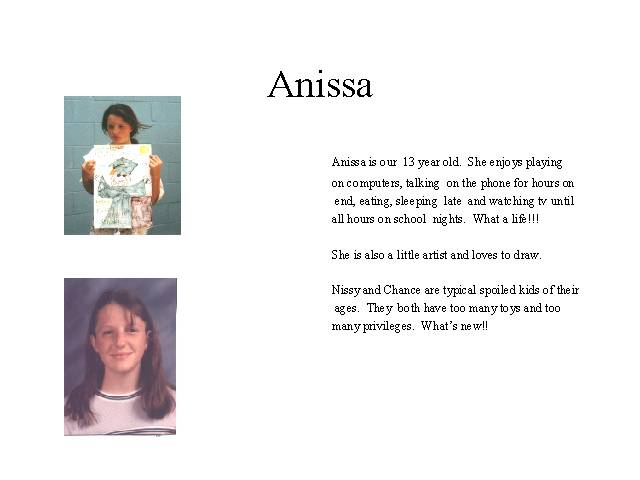 This is my baby brother Chance at preschool graduation. He is now 6 years old.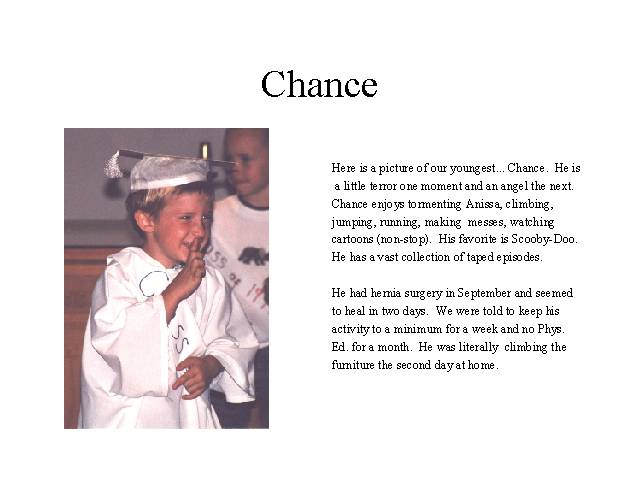 This is my sister Jessie, she is the oldest.
This is my older brother Jeremy. What a weirdo!!
A JOKE!! Get it??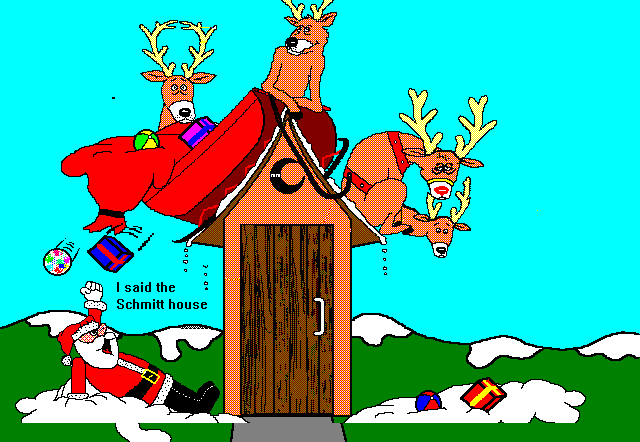 Click here for my Dad's Vintage Stock Car Racing Page (he thinks he can drive a stock car!!)